There's so much more at Connective Conference 2017
Be inspired, educated and celebrated at Connective Conference 2017. Join us in your state, or travel a little further afield, as we bring together brokers, lenders and the Connective Team at amazing locations around the nation. Click on the Connective icons to check out the exciting destinations we are visiting this year.

VIC




10-11 OCT

WA




2-3 NOV

QLD




16-17 NOV

NSW




23-24 NOV

SA




30 NOV-1 DEC
There's so much more inspiration
At Connective Conference 2017 you'll hear from a range of diverse and exciting speakers. Be inspired with new business development strategies, marketing techniques, insights from industry experts, Connective Champion presentations, workshops for health, mindfulness and more. Take a look at our keynote speakers below to find out how their sessions will benefit you and your business.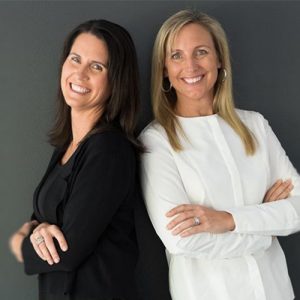 Shannah Kennedy & Lyndall Mitchell – The Essentialists
Topic: Masterclass of Wellness
Why: When you review your business assets what do you think of? Liquidity, cash flow, resources, technology? What about yourself? You are a major asset in your business and need to treat yourself as one. Shannah and Lyndall join us to show you how to protect yourself as an asset through stress management, goal setting and mindfulness. Together, Shannah and Lyndall will get you in the right mindset to learn, engage and make the most of your Conference experience.
What you'll walk away with:
• The art of stress management
• A three year personal and professional vision
• A snapshot of your 2018 goals
• Overall work-life wellbeing tips, tools and techniques.
Kieran Flanagan & Dan Gregory – The Impossible Institute
Topic: Powerful Positioning, 90 minute workshop
Why: Every 60 seconds there are 3.3 million Facebook posts, 149,513 emails sent, 500 hours of YouTube video uploaded and 308 million Google searches completed. Being able to carve out a niche and stand out in a crowded market is crucial. Kieran and Dan will provide you with the tools you need to powerfully position yourself as an expert and thought leader to new and existing clients – and show you how this can set you up for success in 2018! In this interactive workshop, we'll also be analysing real businesses throughout the session – a brilliant opportunity to get specific advice and guidance on your business development.
What you'll walk away with:
• An understanding of your personal IP, and how it can set you apart
• The ability to build leverage
• The skills to powerfully pitch yourself, your business, your services and your personal brand.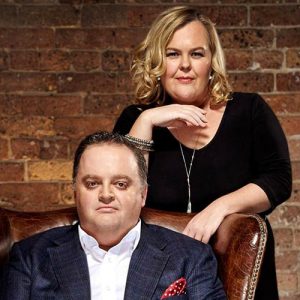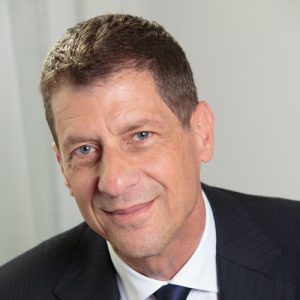 Steve Vamos
Topic: Technology doesn't innovate – people do!
Why: Digital disruption is a hot topic. At times, the growth and innovation in technology and Fintech can feel overwhelming. But according to Steve Vamos, technology doesn't innovate – people do! Technology isn't disrupting the industry – people are! Steve will share his insights on ways you can harness people power and relationships to create your own innovative and creative business culture.
What you'll walk away with:
• A new way of thinking about technology and disruption
• How to create an innovative culture and relationships that last
• Tips to empower your people to be creative and collaborative
• Using technology to amplify the people power and relationships in your business.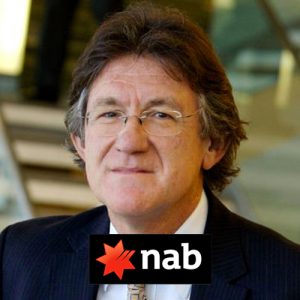 VIC – Alan Oster, Group Chief Economist – NAB
Alan Oster is Group Chief Economist at NAB, where he specialises in economic forecasting and monetary policy. He joined the bank in 1992 after working with the Federal Treasury for 15 years.
Alan was the Senior Adviser in Treasury, responsible for economic forecasting and modelling. In 1987 he was seconded for nearly four years as the 'Counsellor – Economic and Financial' for Australia's delegation to the Organisation for Economic Co-operation and Development in Paris.
As Group Chief Economist at NAB, Alan is now responsible for the group's global economic and financial forecasts. He is a highly respected, and frequently quoted, commentator on Australian and global economic trends and monetary policy issues.
WA – Dean Pearson, Head of Behavioural & Industry Economics – NAB
Dean Pearson is a professional Industry & Business Economist, with more than 25 years of experience. At NAB, Dean leads a team of analysts responsible for monitoring key economic, business and consumer trends. Dean and his team work to identify industries and customer segments which are likely to provide the strongest growth opportunities and the greatest risks.
Dean's team is responsible for a number of key publications including: NAB Consumer Anxiety Index, NAB Wellbeing Index, NAB Residential and Commercial Property Surveys, MLC Wealth Sentiment Survey. NAB Online Retail Sales Index, NAB Diversity Index, NAB Work & Family Survey, NAB Charitable Giving Index, and the NAB Asia-Australia Business Engagement Index.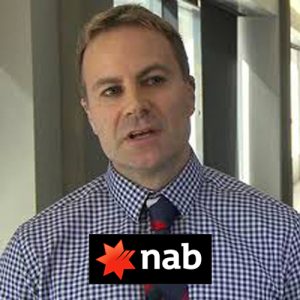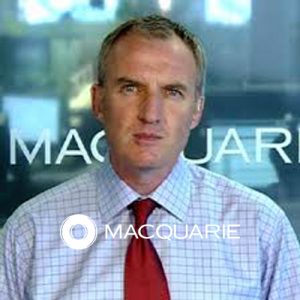 QLD & NSW – Martin Lakos, Division Director – Macquarie Bank
Martin is a leading media spokesperson at Macquarie. For the past 12 years, he has been responsible for addressing the media on economic issues and trends. He is also a regular market commentator, well known for his appearances on the ABC, Channel 7, Sky Business, CNBC and Bloomburg.
With over 35 years in the finance industry and over 20 years with Macquarie, Martin has held a wide variety roles. From working in the thick of the action on the Australian Stock Exchange trading floor, to heading up the Asia Institutional Sales desk, he has always been a dynamic participant in the Australian finance industry. In his current role, he works as an investment advisor, advising Macquarie clients on portfolio construction and management, with a focus on the development of income generating and growth focused investment strategies.
SA – Besa Deda, Chief Economist – St George Bank
Besa Deda has represented the St. George Banking Group as their Chief Economist since 2008. She is responsible for economic research for the entire group, and also performs as the Chief Spokesperson for St. George, Bank SA, Bank of Melbourne and RAMs.
Besa manages a team of economists who formulate views and forecasts for the banking group's national economic and capital outlook. An important part of their role is to research and predict the nation's interest rates and currency trends. At our 2017 Connective Conference, Besa will bring us up to date with the outlook for next year, providing you with some keen insights and predictions about the future performance of our economy and how it may affect your business.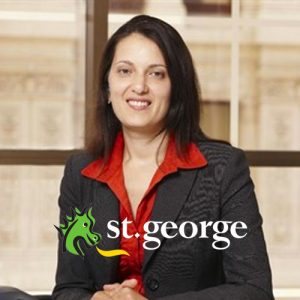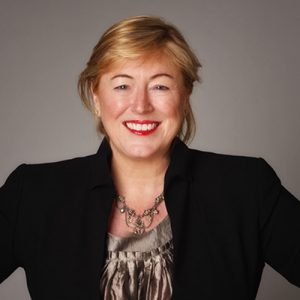 VIC – Louise Lucas – Property Education Company
Louise Lucas is CEO of the Property Education Company and winner of the 2016 MFAA Excellence Award for – National Residential Mortgage Broker (Individual) and the 2017 Better Business Award for Best Customer Service (Individual). As one of our most highly respected and successful mortgage brokers at Connective, Louise focuses on educating and mentoring her clients to build wealth through property investment.
Louise's outstanding record as a winner and finalist at some of the industry's major award ceremonies has helped to validate her expertise with a wide audience. She is well-known for her "client for life" mantra and her holistic approach to navigating the world of property and finance.
WA – Chris Hazell – Bespoke Finance Group
Chris completed a Bachelor of Commerce, Accounting at Curtin University in 2007 and joined the Bespoke Finance Group in 2012. He is directly responsible for managing the business' Australian Credit License (ACL) and supervising their compliance obligations. Chris also works as a Loan Writer in the business, servicing his clients in an ongoing capacity to help them achieve their financial goals. In 2014, 2015 and 2016, Chris was recognized in The Adviser Magazine Top 30 under 30 Finance Broker rankings and was also named WA Broker of the Year at the 2016 Connective Excellence Awards.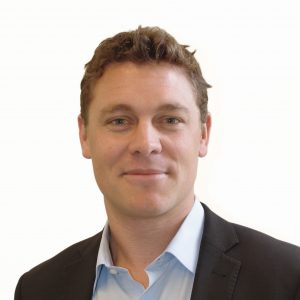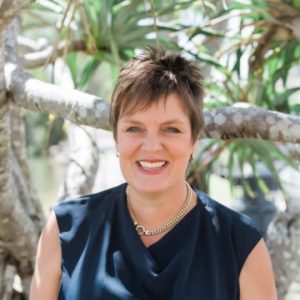 QLD – Lindy Kelly – Kelly & Co
Lindy Kelly is a multi-faceted financial services professional, with an extensive career history originally founded in business consultancy and accounting. As a Director and Lending Specialist at Kelly & Co for the past 12 years, Lindy has developed considerable expertise in personal, business and commercial finance. Lindy focuses on providing her clients with positive outcomes and progressive, intelligent solutions to complex problems.
NSW – Jeremy Fisher – 1st Street Financial
As founder and director at 1st Street Financial, Jeremy Fisher is amongst the most awarded brokers in the Australian mortgage broking industry, recently winning Australian Broker of the Year' at the 2017 Australian Broking Awards. The Adviser Magazine has also ranked him at #1 on their Elite Business Writer list and MPA Magazine has him rated at #1 on their Top 100 Brokers list. Since 2002, Jeremy has settled in excess of $2 billion in property loans and delighted his clients with exceptional results and highly personalised service. Jeremy has grown the 1st Street Team to 12 mortgage brokers offering a full range of services including commercial and business lending, financial planning and equipment finance.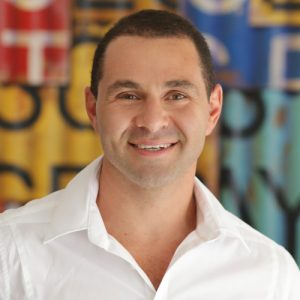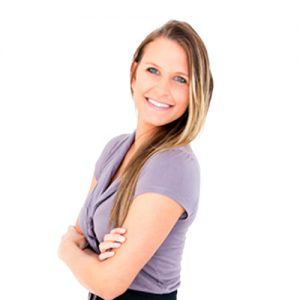 NSW – Melanie Imbruglia – 1st Street Financial
Melanie is an experienced mortgage broker at 1st Street Financial, specialising in residential lending as well as performing the role of Client Services Manager for the group. Her previous experience with Commonwealth Bank has given her a valuable working knowledge of internal lending processes and a drive to achieve customer support excellence. Melanie's organised and thorough approach to customer service is highly valued by all of 1st Street's clients, lender partners and brokers.
SA – Paul Eadon – Eadon Home Loans
Paul began his career in the finance industry over 20 years ago at Bank SA, on a traineeship as a bank teller. From these humble beginnings, Paul's career gained momentum via a variety of roles with leading financial institutions, until he eventually became a qualified Mortgage Broker with Loan SA.
In the 10 years since leaving Loan SA, Paul has developed a thriving Mortgage Planning and Broking business – Eadon Home Loans. With Paul at the helm, the business has gone from strength to strength, recently diversifying into Financial Planning and Real Estate. The business is rapidly becoming a prominent player in the local SA market as a holistic financial services provider, much acclaimed for its very high level of customer service.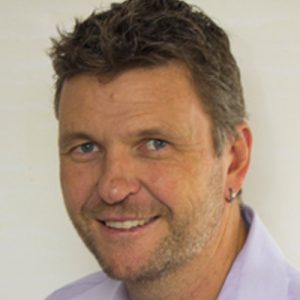 There's so much more motivation
What's on the agenda? You name it! We have packed a lot into two half days.
Business sessions, workshops, Lender Expo, networking, amazing keynote speakers and a Gala Awards Dinner! All finishing with a fun networking activity. Have a read of our agenda below to see what's in store.

More registration options
There are a range of different ticketing options for Connective Conference 2017. You'll find each registration option available below, detailing what's included in the price.
BROKER
Most Popular!
Standard Delegate
Office Group Discount
Pay for 5 standard delegates, and bring the 6th for FREE. Must be from the same Partner Group.
Number of conference tickets

Conference Attendance

Gala Awards Dinner

Lunch x2

Optional Friday Activity

Breakfast x1

Accomodation x 1 night

Multiple ticket discount
Number of conference tickets

Gala Awards Dinner

Breakfast x1

Accommodation with Standard Delegate
Number of conference tickets

Conference Attendance

Gala Awards Dinner

Lunch x2

Optional Friday Activity

Breakfast x1

Accommodation x 1 night
Broker
Number of conference tickets:

✓

Conference Attendance

✓

Gala Awards Dinner

✓

Lunch x2

✓

Optional Friday Activity
Most Popular!
Standard Delegate
Number of conference tickets:

✓

Conference Attendance

✓

Gala Awards Dinner

✓

Lunch x2

✓

Optional Friday Activity

✓

Breakfast x1

✓

Accomodation x 1 night
Office Group Discount
Pay for 5 standard delegates, and bring the 6th for FREE
Number of conference tickets:

✓

Conference Attendance

✓

Gala Awards Dinner

✓

Lunch x2

✓

Optional Friday Activity

✓

Breakfast x1

✓

Accomodation x 1 night

✓

Multiple ticket discount
Partner/Dinner
Number of conference tickets:

✓

Gala Awards Dinner
Number of conference tickets:

✓

Gala Awards Dinner

✓

Breakfast x1

✓

Accommodation with Standard Delegate
Lender
Number of conference tickets:

✓

Conference Attendance

✓

Gala Awards Dinner

✓

Lunch x2

✓

Optional Friday Activity

✓

Breakfast x1

✓

Accommodation x 1 night

There's so much more to celebrate
Celebrating the success of our members is one of our favourite things to do! The Connective Excellence Awards Gala Dinner is a highlight at each Connective Conference. Find out more about the 2017 Connective Excellence Awards and how you can enter here.
So much more info - FAQs
You'll find all the key information regarding the logistics of Connective Conference 2017 below. If you can't find what you're looking for, please contact our Events Team via events@connective.com.au.
I found the conference to be a valuable investment of my time. It was great to pick up some new knowledge, meet lenders and Connective staff as well as network with delegates. Location and facilities were great as was the fact of only being one night away. Looking forward to next year
Shaun Ellis
Thank you for organising a wonderful event at the Connective Conference last week. Adored the location – but what is not to love! The speaker choice was excellent, a balanced content with benefits for all. I particularly loved the speakers on marketing and tech - because that is my thing - but I believe I got something from each presentation, and of course the connections you develop in the casual format are of huge benefit. Thank you again and I recommend to anyone to come along next year!
Rebecca Jarrett-Dalton
I'd like to congratulate you and your team on a job well done with your Level Up Conference 2016. I found the content to be highly relevant and informative, the setting and format relaxed, the speakers engaging and the venue well-chosen. I was expecting more product information to be thrown at me from lenders, however, I was pleasantly surprised when the focus was more on ways to improve our businesses and how we interact with our clients.
Terry Horner
There's so much more support
Platinum Plus Sponsors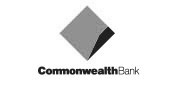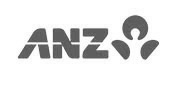 Platinum Sponsors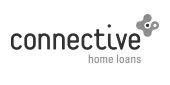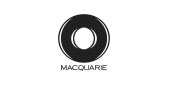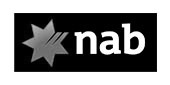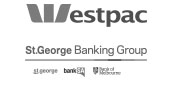 Gold Sponsors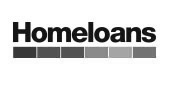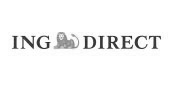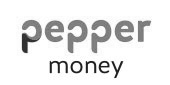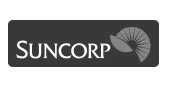 Silver Sponsors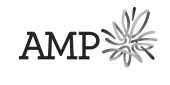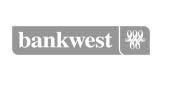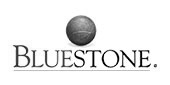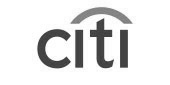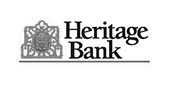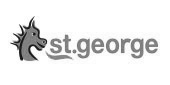 Commercial Sponsors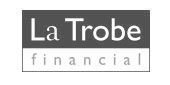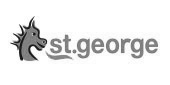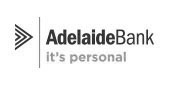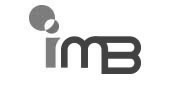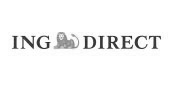 Industry Partners